Qualified Mentoring and Supervision enables you to develop high quality professional skills to lead in your area and industry, guaranteed.
Are you serious about your leadership development as a professional coach? This program is the difference that makes the difference.
The Coaching Centre Australia is the Neuro-Semantic NLP company for  human development in Australia. Our leading edge programs are perfect for unleashing your potentials, guaranteed.
Our mentoring programs are for those who are in the positions;
Supervisor to Manager
Business Owner
Senior Manager to Executive
What others say at the Coaching Centre
Client Sharing
Coaching with Shawn has given me the confidence I needed to push any business to the next level. He has helped me stay on track and motivated!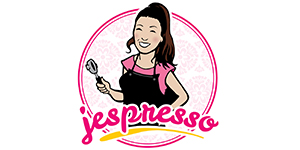 Shawn challenged me to improve the systems and procedures that I use in my business. At first it felt uncomfortable but I accepted the challenge and as a result I am more self empowered and the profitability of my business has improved.
I was extremely impressed with Shawn's ability to make the training a deeply personal experience for both the sponsor & the trainee. This resulted in a level of flexibility that underpinned the relationship between all three parties. I do not believe the achieved outcomes would have been realised if that level of personal relationship was not achieved. I would have no hesitation in recommending Shawn to any of my colleagues seeking this level of upskilling for their supervisors. I am intending to utilise him for some of my other employees based on the outcomes achieved through this training
I find Shawn is good at valuing each person's input in the meeting and transfers this into looking forward and positively at the task ahead. He was great at breaking through mental blocks as well and presenting disharmonious (or conflicting opinions) as a positive and something to use to solve problems in the business
If you are struggling personally or with any part of your business, Shawn is the person to help you figure it out. He takes his time to understand your needs and guides you using towards your outcome. I was a bit lost on what my next step was after completing my coaching certification. Taking the CBI Program with Shawn provided clarity on what i needed to do to set up my business. The CBI program is designed to assist any aspiring coach to understand resources needed to start a coaching business. The program is very detailed and easy to work through. Shawn also offered hands on support and mentoring which was one of the best things for me to help me improve personally. Thanks Shawn.
Aminah Bello
Finance Consultant
I truly appreciate that Shawn has offered me assistance, taken me on as a client. In the last few months my confidence and belief in myself has grown!
Nikki Cortes
Quality Child Minding
Find subjects you're passionate about by browsing our  categories. Start developing a higher performance with top courses design with Industry Experts.