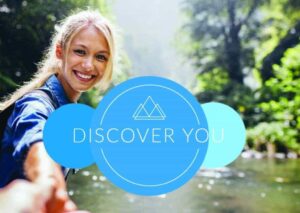 This program enables you to feel fully alive again and become passionate about life on a daily basis.
Unleashing Vitality is the unique way to unleash high energy and vitality for the activities of life.
Enable your real self to find and experience your full humanness is —a different and scary thing. It is scary as you'll come face to face with your greatness by application with the mystery and wonder of your untapped human potentials. Internationally recognised education right here in Australia with The Coaching Centre Vitality Program, where you'll develop your peak identity of your Real Self — the you that only you can uniquely be and become. Learn the mysteriousness of peak experiences being your best authentic self, you at your most perfect moments, moments awake.
Develop the emotional vibrance and confidence you need to live consciously in 2022.
Activate the full energy and vitality within you that's ready to be unleashed you deserve it.
Unleashing Vitality
The so-called "motivation problems" that people struggle with is never about "motivation" as such. Hence this course is about wants, needs, need gratifications, the meanings you give to such, and the skills you have for effectively activating and actualizing your drives. Synonymous with experiencing vitality (energy, passion) in every aspect of living, self-actualizing people are alive and awake to the wonder of life, relationships and challenges we all face. Register now for providing yourself the most consistent and superior journey for a lifetime
Start Time

July 29 @ 9:00 am

Finish Time

July 31 @ 5:00 pm

Email

info@thecoachingcentre.com.au

Location

Office 15, 212 Anson St Plaza
Orange, NSW 2800 Australia